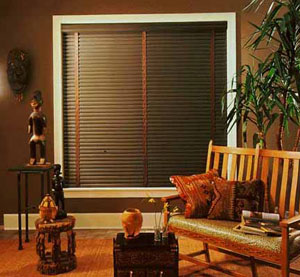 Though blinds and curtains serve a similar purpose, they are quite different in certain ways. Most of the time, people get confused between choosing the curtains and window blinds.
The fundamental distinction between curtains and blinds is the amount of window coverage they provide. Curtains hang in front of the door or window and drape to the floor, whereas blinds cover the entire window. Most people prefer buying Roller blinds, Roman blinds, Wooden Blinds, Venetian blinds, etc.

This blog highlights significant aspects on factors to consider while deciding, pros and cons of both curtains and blinds, famous and most functional blinds type.

Insights from the professional wooden blinds manufacturers in Mumbai will solve your queries and help you choose what is best for you.

Window Blinds Overview
Blinds are a type of window treatment made up of slats or vanes that fall as the blind is lowered or can be stretched across a window to stack vertically to the side. Individual slats are constructed to make the entire blind and are often controlled by a manual pull string.
Are you on the search for the ideal window treatments for your house or office? Before you dive into the vast sea of window blinds options, keep in mind that each window has its style. There are a variety of solutions available depending on the sort of windows you want to cover. For large windows, wooden blinds for home are a practical solution. Let's have a look at some other types of functional blinds.
Benefits of window blinds
The ability to tilt them gives you a variety of options when it comes to privacy. Compared to curtains and shades, window blinds give you more control over the amount of light you allow into your space. Blinds can tilt, close fully or open to let in the right amount of light into your room.

Window blinds have varying thermal effects, and they can block unwanted heat from the summer sun and retain heat in cold weather. However, depending on the design, they also attenuate light in these applications to variable degrees. Many types of blinds seek to alter the privacy and shade balances.
Curtains Overview
A curtain is a cloth intended to block or obscure light, air drafts, or water. To limit the passage of light, curtains are frequently hung on the interior of a building's windows.
Benefits of wooden blinds
Window coverings in the form of curtains can add value to your home in several ways, from insulation to design. When choosing your new curtains, you must consider all styles and what functions would benefit you and your home. Curtains in your bedroom, in your living room, can be very beneficial because they prevent dust from building up in the room. Curtains gather dust from places close to them.
The suitable window dressings can make a massive difference to the aesthetics of a room. Get it wrong, and the room can look dated or simply bare. Curtains are the most popular form of window dressing, as many people deem them superior to blinds.

Disadvantages of window curtains

1. Requires lots of space

2. Choosing curtains over blinds is that they take up more space than blinds.

3. It makes the room appear smaller.

4. Due to the large occupying space, it can make a room appear smaller than it is.

5. Easily get messy

6. Long curtains can quickly get messy, especially for people with young children.

7. More costly

8. Curtains can be more expensive in comparison to blinds.
Popular and functional blinds types
Wooden blinds
Wooden blinds for large windows are lightweight, eco-friendly, and excellent insulators. Leaving aside the numerous advantages that these blinds provide. The installation of these blinds is also not complicated! You need just a screwdriver and a few minutes to install the blinds. Place your mounting brackets, tighten the screws, then slide the rails into the brackets. If you want to buy wooden blinds for windows to remodel your room, you have many options.

Vertical blinds

Vertical blinds are not only simple to set up and maintain, but they are also simple to install. When you need blinds to cover large windows for privacy, then a vertical blind is a great choice. All you have to do now is measure your window, install the brackets, vertical blind track, and hang the blades.

Roller blinds

We are one of the leading Roller Blinds Manufacturers in Mumbai they are an excellent choice if you're searching for blinds that are the easiest to install. These blinds have minimal hardware and are available in two styles: inside mount and exterior mount. Outside mount blinds are a great way to make your windows appear taller.