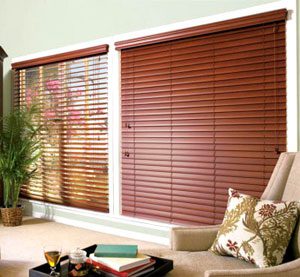 Have you ever considered using silhouette blinds in your home? If not, give them a try! These unique window treatments can offer many benefits and are perfect for any room in the house. Here are 8 practical uses for silhouette blinds that you may not have thought of:
Block out light in a room
Silhouette blinds are a great way to control light in your home or office. They create a soft, diffused light that is perfect for providing even lighting throughout the space without creating glare or hotspots. As well as blocking out unwanted sunlight, silhouette blinds help reduce both outside noise and outdoor temperatures, making any room more comfortable. Whether you have a large window or smaller openings, by strategically placing these blinds, you can enjoy all the benefits of natural light while controlling the intensity and direction of the brightness entering your space.
Reduce the amount of heat that enters a room.
Window blinds are often overlooked as a home decor item and thought of solely for privacy. They help regulate your temperature around your house. By preventing direct sunlight from entering a room, window blinds can reduce the heat from sun rays that would normally enter your home. Investing in quality window treatments is eco-friendly insulation throughout the year.
Reduce noise levels in a room.
Blinds manufacturers in Mumbai provide a much-needed solution if you're considering reducing the noise levels in your home. These blinds coms from thick layers of thick fabric that absorb sound and dampen echoes. Whether trying to limit street noise or make your music studio soundproof, these modern window treatments are perfect for blocking various environmental sounds. Furthermore, as this type of blind provides privacy while allowing natural light to pass through, it can help to create a great effect in living areas where people require a comforting atmosphere. Their efficiency and style make silhouette blinds look fantastic and perform even better.
Provide privacy for a room
Interior shutters are a popular window treatment for people who like to add style and personality to their homes. Not only can these stylish fixtures provide an aesthetically pleasing flair, but they can also provide practical benefits. Inside the home, shutters are great for control of light and heat and do not require much maintenance. They also offer privacy for a room by blocking out prying eyes or allowing in natural light while restricting views from outside. Shutters come in various materials, styles, and designs, so people can customise them to fit any space or design scheme - perfect for those looking to make their house into their perfect dream home!
Create an elegant look for a room.
Silhouette blinds are one of the best ways to create an elegant look in any room. Unlike traditional window treatments, silhouette blinds have a series of fabric vanes suspended between two layers of sheer material. It gives an effect that is not only stylish and contemporary but it also captures incoming light while providing privacy at the same time. The ability to adjust the angle of the vanes means that you can customise their opacity, creating beautiful filtered light well-suited for any decor. With every colour and texture imaginable, silhouette blinds will elevate any living space's aesthetic.
Easy to clean and maintain
When it comes to products and their upkeep, ease is integral. Luckily, many modern products are designed with this in mind, offering the convenience of being comparatively easy to clean and maintain. It ensures long-lasting quality, perfect for those with a tight schedule or looking for something low-maintenance but high-quality that can stand up to everyday use. It's a great feature to look out for when shopping around!

Silhouette blinds manufacturers in Mumbai offer a great way to block out light and reduce heat in a room. They can also reduce noise levels and provide privacy for a room. If you want an elegant look, Silhouette blinds are a great option. They are also easy to clean and maintain, making them perfect for any home.